In DHL Express Commerce you can define rules with more than one condition for an action.
E.g. you want to allocate DHL Express Product WPX to orders over $500 (condition 1) with a weight under 2kg (condition 2).
1. Set the first condition.
Go to Settings > Rules > + Add a new Rule
Use the dropdown menu to set the first condition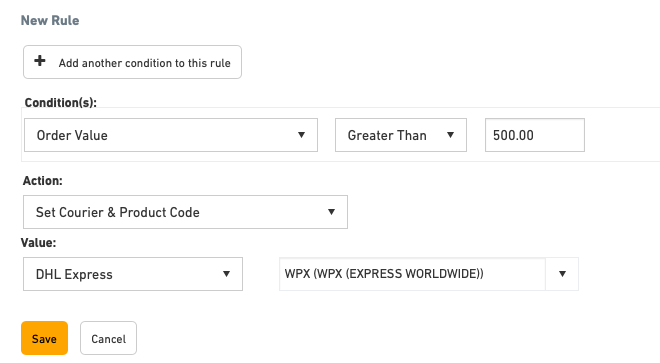 2. Set the second condition.
Click on +Add Another Condition to this rule.
Use the dropdown menu to set the second condition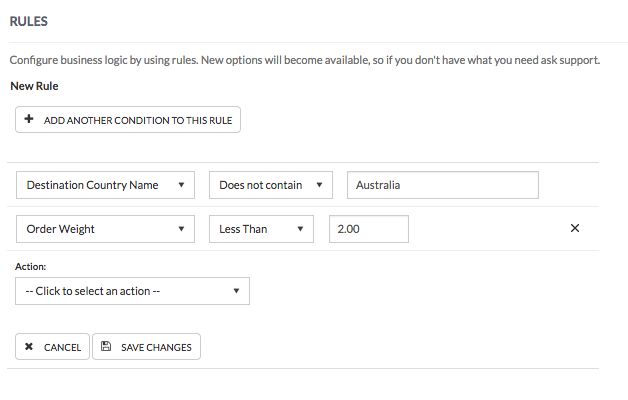 Note: You can repeat this action multiple time to add more conditions.
3. Set the action.
Select the action using the drop-down menu
Click Save Changes.