The Shipping Description is a variable imported by DHL Express Commerce from your eCommerce platform. This variable contains the shipping option your customer has selected during the check-out.
DHL Express Commerce can use this information to limit the type of orders imported or automatically assign the DHL Express product code.
How to know the shipping method for a particular order.
Open an order from the Unshipped section and open the Shipping tab. On every order, in the right top corner the Shipping Description is displayed.
This is the name of the shipping option set in the e-commerce store checkout.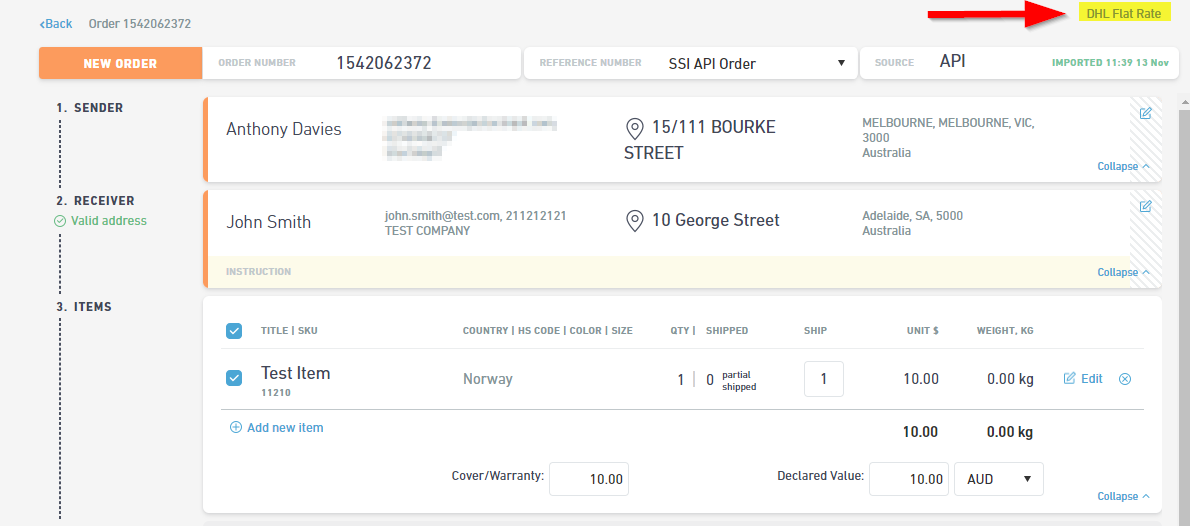 How to set-up the rule:
Log in to DHL Express Commerce
Go to Settings then Rules
Click Add a new rule.
Set Condition to Shipping Description.
Add the Shipping Description from your e-commerce checkout you wish to build a rule for.
Set Action to Courier & Product Code
Set Value to DHL Express and the desired Product Code you would like to apply to this rule.
Save