Welcome to DHL Express Commerce.
If you have a question or need support, please don't hesitate to contact us through the Submit a Ticket feature - when logged in, click on your username in the top right hand corner and then select 'Submit a Ticket'.
Our local DHL Express Commerce experts would be happy to hear from you.


How it works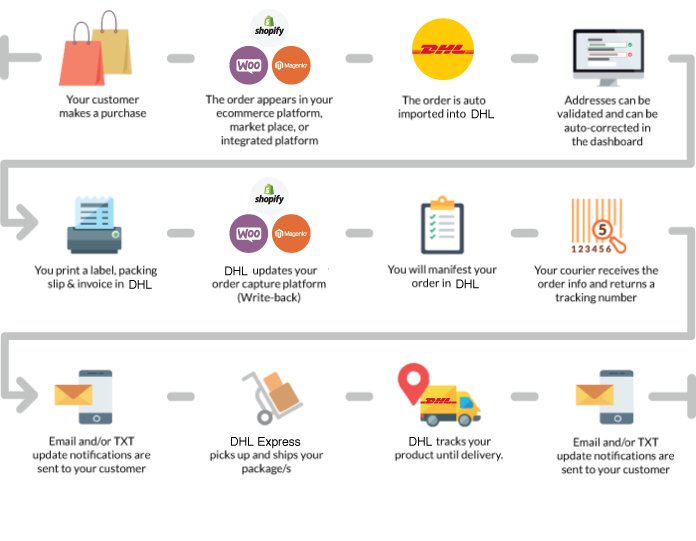 Basic steps
Complete the setup wizard upon logging in
These are the necessary steps in order to be able to create DHL Express shipment labels.
You can connect multiple platforms to your profile at any point.
Imported orders are added to the New tab in the Orders page of your account.
You can configure orders to import every 20 minutes, or you can import orders as required.
The address validation tool helps to correct errors in the customer's address according to shipping constraints.
DHL Express Commerce will automatically download a PDF file when you print labels.
Additional settings
You can configure additional settings to suit your business needs.
Add custom box sizes and specifications to your orders. This is helpful if you ship items of different shapes or large volumes of small items.
You can also import the weights of items from your eCommerce platform.