Overview
The steps below will help you integrate your eBay platform to DHL Express Commerce. Once completed, your orders will be imported into DHL Express Commerce and the tracking information will be written back to eBay when you print a label.
Supported Countries and eBay Integrations
Australia
Austria
Belgium_Dutch
Belgium_French
Canada
CanadaFrench
China
CustomCode
eBayMotors
France
Germany
HongKong
India
Ireland
Italy
Malaysia
Netherlands
Philippines
Poland
Russia
Singapore
Spain
Switzerland
Taiwan
UK
US
Integrate eBay
Before you begin. Close all browsers that you have open for eBay, to ensure the link between DHL Express Commerce and eBay is set up correctly (especially important if you are adding multiple eBay stores)
Log in to DHL Express Commerce
Select Settings then select Integrations
Click Add New Integration and select eBay.
Click the Enable checkbox at the top of the page
Click on Authorize
You will be automatically redirected to the eBay login page
Log in with your eBay credentials
Click Authorize, and you will be redirected to DHL Express Commerce
You have now completed the eBay integration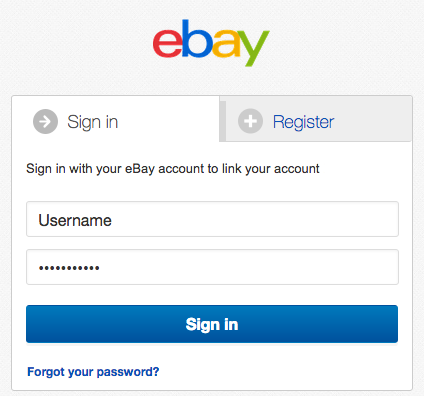 Troubleshooting
Q. How do I select the country of origin of my eBay account?
A. Go to Advanced Settings and select your country.
Q. The item descriptions are not coming through properly in DHL Express Commerce
A. DHL Express Commerce will import the eBay Item Description, but if you are not using it you can use the Title instead. To do this go to advanced settings, tick "Use the title for product description" (otherwise it will default to the description column).