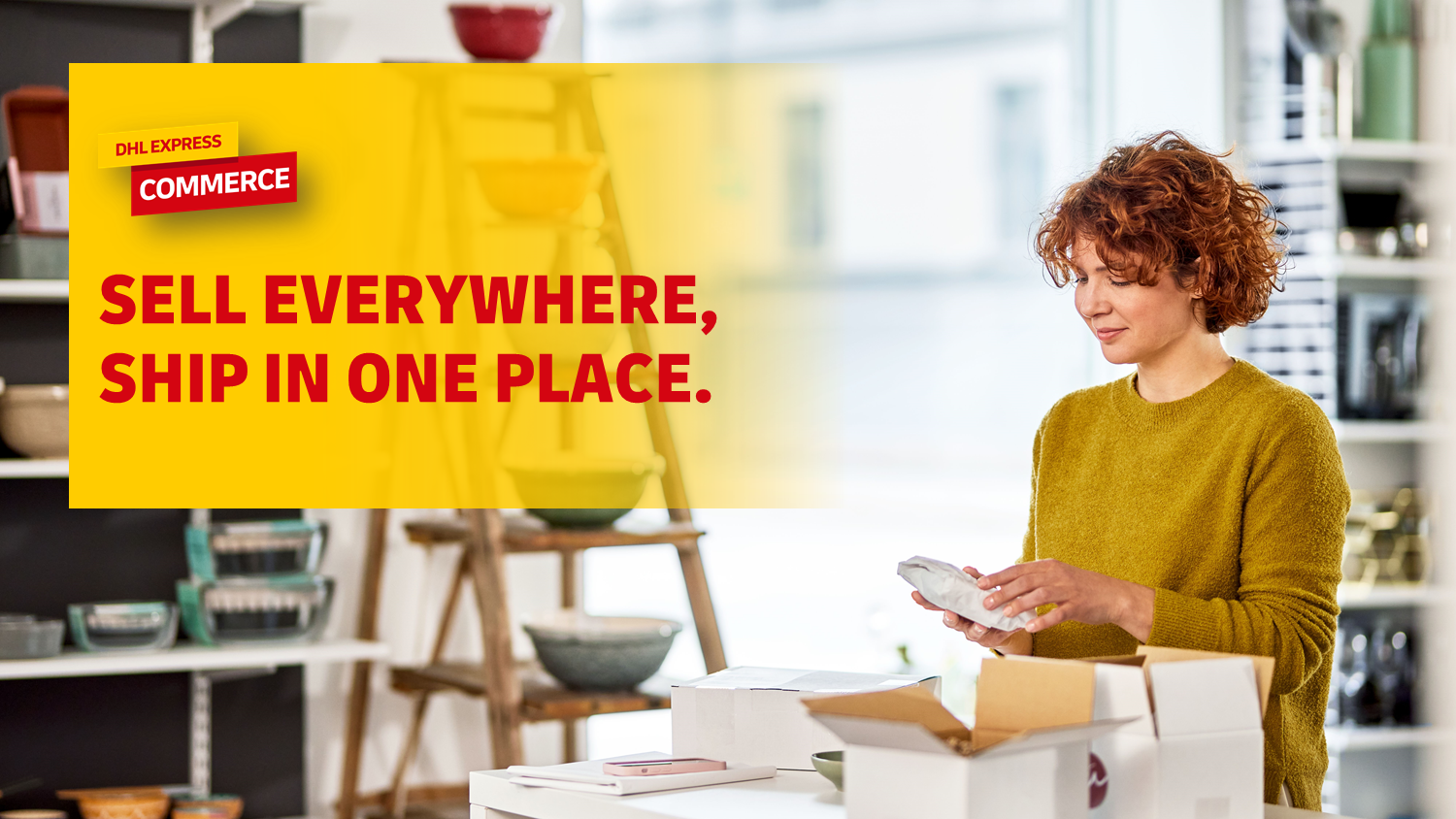 Enhance your selling power by offering your customers all the benefits of DHL Express at your checkout in real-time using DHL Express Commerce.
DHL Express Commerce integrates with the biggest e-commerce platforms, including: Magento, Shopify, WooCommerce, Amazon and eBay. This provides fully automated shipment creation at checkout, meaning your customers' orders can be imported, managed and shipped fast and efficiently without any hassle.
Add the power of DHL Express to your e-commerce business quickly and easily with no complicated development, giving you the competitive edge.

Give your customers the benefits of DHL and simplify your shipping